Collaborative Culture, Common Values
At Enliven, we foster an inclusive, collaborative culture committed to realizing our mission—to help patients with cancer to not only live longer, but live better.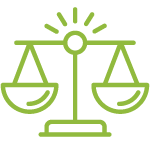 Integrity
We do the right thing for patients, our team, and our community–with a commitment to embracing honesty, openness, and accountability.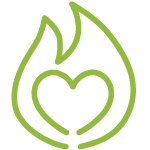 Passion
We love what we do. Fueled by spirited curiosity, we always strive to excel and remain mindful of the importance of our team roles. Plus, we pay it forward, always seeking opportunities to help and mentor others.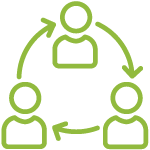 Collaboration
We listen to and value all voices. We thrive on the diversity of people and ideas, respectfully debating, challenging, and encouraging each other.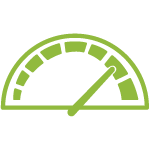 Drive
We leverage our knowledge, experience, and skills to innovate and take risks. Highly efficient and results oriented, we advance with a sense of urgency, purpose, and unity–achieving our goals for patients and our team.